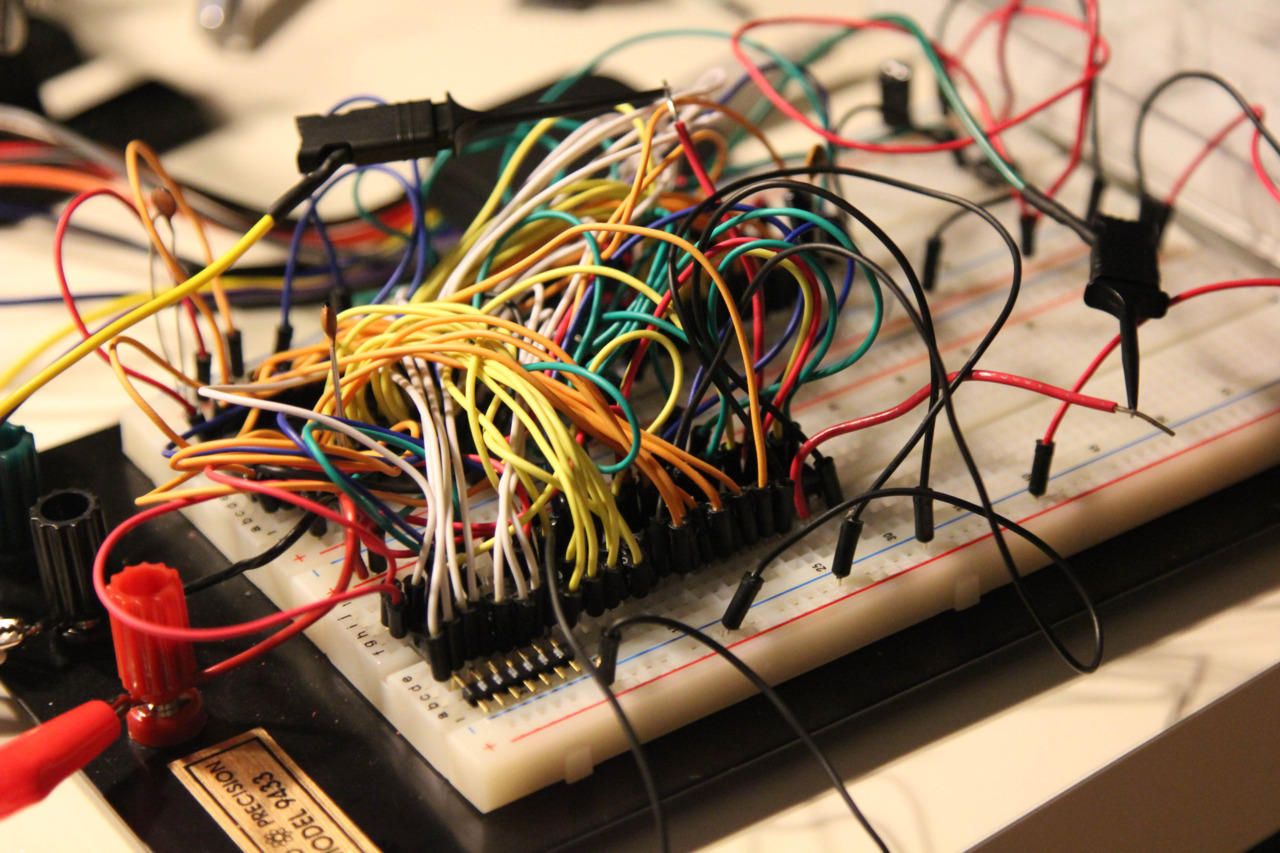 Address and data bus lines are now connected between the '595s and the SRAM. The breadboard has gotten unworkable. It's time to take a different approach. Choices:
Move to protoboard and do permanent wiring underneath with headers on top for further experimentation.
Split out into two or more breadboards with ribbon connectors between them. This isn't actually any better than what I have now, but it'd be a chance to refactor the wiring and IC arrangement.
Fire up EAGLE and redo the circuit as a schematic, then route it and ship it off to be manufactured, maybe by DorkbotPDX if the timing works out right and I'm patient, or somewhere else if I want to spend more money and get it faster.
Sit and wait for the Papilio One to arrive (which I ordered a couple weeks ago), and in theory enjoy working mostly in software until I run into BRAM limits.